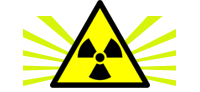 What it is: Trigger Finger is the touchscreen jukebox program I've always wanted: simple to use, easy on the eyes, flexible and powerful. I've got a thing for college radio so it comes pre-loaded with all the radio stations from goodradio.org, but if that's not your thing just click Stuff --> Clear Buttons. And you certainly don't need a touchscreen to use Trigger Finger, it works just great with a mouse too.
Quickstart. Super easy to configure: drag a song, playlist, folder of songs, movie, program or batch file onto any button to associate that button with it. Then if you'd like you can drag an image onto the button to change its graphic. You can even drag an image directly from Firefox. To get a bit more control over the editing try right-clicking or "long-clicking" a button, which lets you do things like add labels. There's lots of other features, see below for more info or have a look at the documentation.
Download it: Version 1.1 (January 18, 2011).
Learn about it: see the help file for more info.