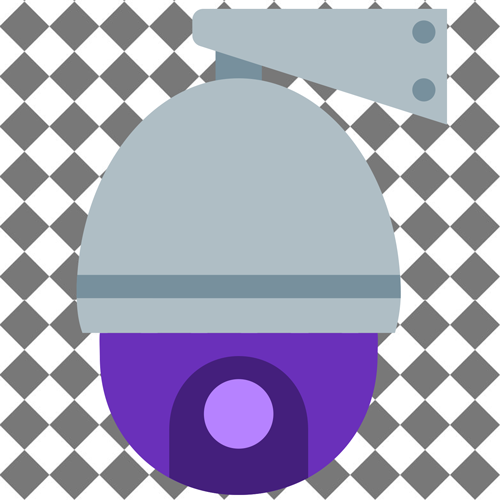 EasyPTZ v0.81 (October 23, 2018)
I couldn't find a simple controller for Dahua cameras for Windows so I made this. It's designed to be an easy to use camera viewer, as opposed to a full featured DVR or NVR, because not everyone uses security cameras to watch tool sheds. So far I've only tested with the Dahua SD49225T-HN but it *should* work with any Dahua camera.
Features
Super simple interface, just PTZ (pan, tilt and zoom) and presets.
The numbered buttons open presets by default but can be configured to open tours, patterns, scans or other cameras.
Full joystick support! Use any cheap gaming joystick to pan (left stick) and zoom (right stick up/down) and focus (right stick left/right). And the buttons do the same thing as the GUI buttons do (joystick button2 is the same as GUI button 2 etc). Makes me feel like I'm using a flight simulator game and flying around.
Low latency, the camera delay should only be about half a second, and very low CPU load.
Supports up to 10 cameras, press the number keys to switch between them.
Can optionally close the camera after a period of inactivity, which is handy if you have a bunch of people watching the same camera as I do.
Customizable interface: can hide the PTZ buttons for slow connections, so the user can just use the presets. Or hide the preset buttons too.
Easy to deploy: portable installation, just two files, no need to use the installer, which makes it easy to give to people pre-configured.
Currently only supports PTZ on Dahua cameras, but would be easy enough to expand it so it controls other camera brands too. If anyone has a Hikvision camera I can test with (remotely works), let me know.
Keyboard Shortcuts
Arrow keys move the camera around
- and + keys zoom the camera (no need to press shift for the + key, the = key works too)
[ and ] keys focus the camera (Can also use the regular parenthesis keys)
The spacebar returns you to where you were before clicking a preset button. Note that it uses preset 300 for this. You can disable this feature in the config file.
Number keys switch between cameras. For example press 2 to open camera 2 as defined in the config file.
F or F11 or ENTER toggles fullscreen.
Joystick Controls!
The left joystick controls pan, the right joystick controls zoom (up/down) and focus (left/right).
The joystick buttons do whatever the GUI buttons do. For example joystick button 1 does whatever GUI button 1 does. By default that goes to camera preset 1 but you can make it launch any preset, tour, pattern, scan or open another camera.
Config File Notes
Here's the docs for editing the config file. For now you make all the configurations there. Just click File -> Configuration and edit the values that are already present. Once the features settle down I'll build a GUI for this.
Known Issues and Troubleshooting
Possible issue with H265 camera streams? Works fine for mine but one user reported that only worked with H264...
If the camera opens but stays frozen try increasing the prebuffer_ms in the config file. Start with 500. A higher value will have more latency but will be more stable.
Sometimes things get messy when trying to close the program when in full fullscreen mode. Workaround for now is to exit fullscreen mode before closing.
If the camera view is zoomed in, update your version of VLC. If you're on XP you might need to use an older version like 2.2.1
To Do
Would love to add gesture support, meaning touch left of the camera feed to pan left.
Fix startup time. Takes a few seconds from clicking the app until it appears.
Make a GUI for the configs.
Add PTZ support for other cameras, maybe via ONVIF?
Updates
- v0.8 (October 22, 2018): Added screenshot ability, lots of fixes.
- v0.7 (October 17, 2018): Repacked with current version of VLC included.
- v0.6 (October 12, 2018): Some love given to the GUI, and packing the VLC library with the installer. Experimental.
- v0.5 (October 11, 2018): joystick support! And it sucks considerably less. Still swatting bugs but getting there.
- v0.2 (October 9, 2018): much less latency, an installer, and lots o fixes.
- v0.1 (October 8, 2018): first version released
Download